About Us

Helping the Bryan & College Station, TX Community
Find Their Next Home or Apartment for Over 20 Years
Thank you for your interest in our local real estate company. Alpha-Omega Properties is a "family" run real estate business and has been serving the Bryan, TX and College Station, TX area for 20+ years. We offer full-service real estate sales, as well as property management work for potential buyers and landlords respectively. We lease, sell, and manage all different types of rental properties in the area. As local agents, we have an inside knowledge of all the homes for sale and available rental listings in the area. Our team can assist you in the purchase of your new home, obtain retail space for lease, invest in local real estate, as well as market and assist in the selling of that property. Use our apartment locator service to browse our list of fourplexes, duplexes, and apartments for rent in the area.
We are members of the National Apartment Association, Texas Apartment Association, the Bryan/College Station Apartment Association as well as the National Association of Realtors, Texas Association of Realtors, and the Bryan/College Station Realtors Association. We are also long time members of the Better Business Bureau and the Chamber of Commerce.
Helping You Care for Your Real Estate Properties
Property management companies can help you acquire and care for your rental properties, leaving you with plenty of free time to enjoy the things that really matter. Our staff can help you find the perfect homes for sale throughout the Bryan and College Station, TX area. We will then handle the marketing for your new rental property using our connections with local resources. We can also help you find tenants for those properties, weeding out problem tenants by carefully screening every applicant. Finally, we will work with your tenants and use our ties to local companies to get great deals on quality services. Using a property management company can help reduce tenant turnover, avoid potential legal issues, and save you money in the long run on maintenance and repair costs. Let our property managers help you get started!
Contact Our Local Real Estate Company Today to Get Started!
From single family homes for sale and fourplexes for rent to multi-family apartments for rent, our property managers can assist you with superior real estate sales and service. Give us a call today for more information about our apartments for rent, residential homes for sale, and property management services!
Meet Our Staff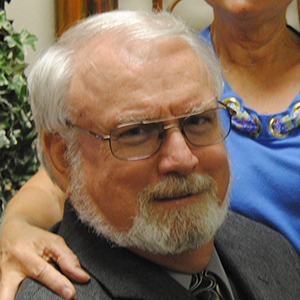 Donald E. Derickson
Broker, GRI
(979) 774-7820
Contact via Email
Tamra L. Derickson
Realtor, CHMS, ABR
(979) 774-7820
Contact via Email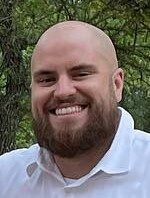 Eric Mikulenka
Maintenance Coordinator
(979)774-7820 mail to:eric@alphaomegaproperties.com
Roxanne Contreras
Realtor, Broker Associate
(979)774-7820
Contact via Email
Maggie Derickson
Realtor
(979) 774-7820
Contact via Email